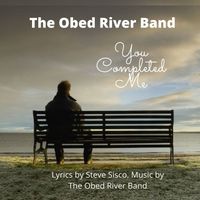 NEW SINGLE RELEASE FOR 2020 NOW
 AVAILABLE TO EVERYONE, EVERYWHERE!
Even a global pandemic has been unable to stop our progress and our goal of making Obed River Band music available to everyone, everywhere.
Three of our band members and some family members were affected early on by the COVID-19 virus this year, however, we were still able to sign an agreement with the world's largest music streaming distributor and get our first single released.
And, yes all the guys and our family members have recovered from the virus.
The new single soundtrack, You Completed Me is now available on more than 150 streaming outlets including Apple iTunes, Amazon Music, Deezer, TikTok, Youtube Music, Facebook, Google Play, Spotify, Pandora, Napster, Shazam, Sound Exchange, and iHeart Radio - just to name a few.
You can preview this new single and see some of the major streaming services that are making it available to the public on our new webpage created for us by HearNow.    
This song may also be heard on Jango.com, one of the fastest-growing streaming radio stations in the world. 
With over 8 million members, Jango.com has caught the attention of music fans worldwide.
Listen to The Obed River Band on Jango Radio. Jango is personalized internet radio that helps you find new music based on what you already like. Unlimited listening, no commercial interruptions!
At Jango.com you can hear the Obed River Band along with many top country artists such as Allan Jackson, George Strait, Brooks, and Dunn, Brad Paisley, Keith Urban, Johnny Cash, and many others.
This puts the Obed River Band in some pretty amazing company!
We also plan to release two to three more single soundtracks from our 2nd album, Take-Two 2020 The Obed River Band over the next several months before releasing the entire album to our distributor's online global partners.
We Could Use Your Help ...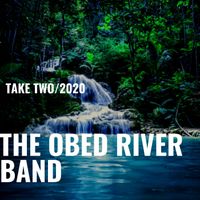 You can help us decide which song or songs from our album we should release as singles next by listening to the songs on the album. 
Let us know which song or songs you think we should release by going to our Facebook page or by emailing us at obedriverband@gmail.com 
To preview each of the songs on the album - and to order any one of the ten new singles or the full album simply head on over to our music page. 
NOTE:  Currently, the album is available only on our website, or from a band member.  If you would like to get a signed copy of this album for your collection head on over to our STORE. 
We appreciate your input and your business. 
Enjoy the music!
The Obed River Band
(c) 2020 The Obed River Band