Obed River Band Merch and More!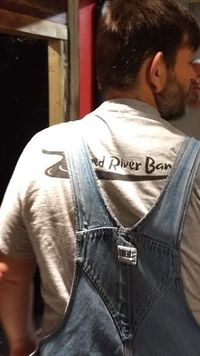 Now you can order official Obed River Band logo-wear, collectible items and more as the band opens its new online WEB-STORE.
A work-in-progress, the new STORE page will offer fans of all ages products and merchandise that will feature the band's logo-wear, merchandise, collectibles and more.
Naturally, we will be building our line of products over time so be sure to visit our STORE often to see new items and special sales. 
We welcome your suggestions and comments - and of course, any photos and stories you can send us once you have received and began wearing ORB Merch. will be welcomed.
Our goal is to include high-quality items that will last, wear well, look great and of course, get people's attention - hey, who said anything about "branding" right!?
Most of our T's and upcoming Hoodies, Sweatshirts, Ball Caps, Hats, and the like will be uni-sex products unless otherwise marked.
Let the Fun Begin...
Our STORE is now open for business!
We accept Pay Pal, Stripe (preferred), and of course, all credit cards. 
Although at the time of this writing, we only have a few items to choose from we think you'll find we have made a good start on placing some quality items in our STORE that should please just about everyone.
We hope you will take the time to visit our new STORE today to see what we have available now and if you can, please place an order for one or more items.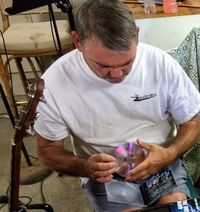 We know, a shameless attempt at getting you to spend money!  However...
You're sure to enjoy what you select and it will help us out a lot as any profits we gain will be used to get our music produced and out to the world via our online publishing agent who will be helping us release single soundtracks at first, then our album(s).
They will be making our single soundtracks and albums available on places such as iTunes, Google Play, Amazon Music, and over 150+ other streaming outlets, radio stations, and stores worldwide. 
All this takes time, tracking codes, registration fees, and of course, money.  
We're proud of the work we have done thus far, with the production of two albums that includes ten original Obed River Band songs each... all written, produced and recorded by the band in our River Bottom Studio of Crossville.
NOTE: Getting live concerts and show dates have become very difficult during these current pandemic times.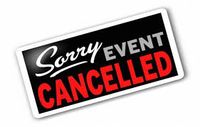 Outdoor shows are all that seem to be available right now, so we are working hard to present our music to the public via online streaming outlets such as Facebook, Instagram (a work in progress), Youtube, Email Newsletters, and our website.
We appreciate the great opportunity this "new music industry" offers us...
Touring and live shows for major artists and bands have suddenly come to a halt. 
We were beginning to enjoy performing once or twice a month while creating our first two albums, so when the show dates stopped, we were forced to do more online as our cash-flow came to a sudden halt.
Fortunately for us, we have a someone in our band who has spent most of his adult life in sales and marketing. 
Dallas has taken it upon himself to create a Facebook Fan Page, build a website, and spend time learning how the band can utilize the internet and social media to get our music to the world. 
In the long-run, for an indie band who has been working together since the fall of 2018... this may be a great blessing in disguise. 
Many top artists and bands today are turning to the internet and social media to stay in touch with their fans and to help gather new ones. 
Yes, change is hard for some, but for those who embrace it and those who can "go with the flow" will be rewarded.  
We appreciate the opportunity that this fairly new form of exposure and way of marketing is available to us. 
We plan to continue creating new Obed River Band music and will continue to build our online business presence for you and any future fans we can gather through our chosen social media outlets.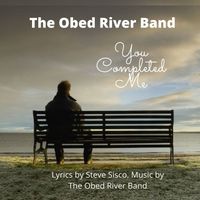 We will also do all we can to get out there and perform as many live concerts as possible when they become available.
If you have not joined our Email Newsletter list yet, please get signed up today so we can keep you posted on all the news and updates as it happens. 

Go here, scroll down, and get signed up now.
Youtube Channel 
Our website will continue to be our main focus and will be the place where our music and merchandise can be displayed and sold. 
It will also help us tell our story and share insightful information on our progress as a musical enterprise.
Our Facebook Fan Page keeps growing in numbers and for that, we are truly grateful.
Both the website and Facebook make it easy for us to keep you abreast of our live concerts, new products, and interesting events and stories we want to share with you.
These, along with Instagram, which will become another active social media outlet for us as soon as we can get it rolling, will continue to keep you up to speed on what's new with the band and our music.
Now, for a very exciting part of this story:
The latest addition to our social media strategy is our Youtube channel.  
Many of you probably know that one of the most powerful social media outlets is Youtube. 
Youtube is all about videos.  It is also a tremendous new viewing experience for people from around the world.
They get to see who you are, what you can do, and they have a way to actually get to know you better and can communicate with you on a personal level.
Some new and little known artists have literally millions of viewers after a short time on this exciting social media outlet.  This may or may not happen to us, but with yoiur help... anythinbg is possible!
Let us explain how Youtube can work for us:
When you visit our channel, and you become a subscriber to our channel it helps us.  When you view one of our videos (all the way to the end) it helps us.
Here is how it helps.  Once we have acquired 1,000 subscribers and we have accumulated 4,000 viewing hours we will become "Youtube Partners".
Youtube partners will have ads or commercials placed within thier videos and when a viewer watches these ads and commercials, Youtube pays the partner royalties!
This is how our Youtube channel is monetized. 
Many people are not aware of how this works.  Our videos are also embeded with our website so that viewers from around the world who see our videos can vsiit our website and get signed up for Facebook, Email newsletter and so forth!
You get the picture, right!?
So, please visit our Youtube Channel, become a subscriber and watch the video to the end.  Then give us a "thumbs up" and leave a comment if you care to.
Last, but not least...
Watch for further details on our online activities as we continue to build our brand online.
NOTE:
We have put up our first ever video with an Obed River Band song in the background on our Youtube channel. 
It is a slideshow actually of the band creating the song that is being played in the background entitled, Back Home to Me from our first album.
We are planning to create many more actual videos of the band playing on stage, in our studio and we also have plans to create a live streaming show from Crossville that could be aired via Facebook Live, Google, Youtube and other treaming outlets on a "monthly" basis once we get it going.
We know, a very big deal, right?
More on the live streaming show later, so stay tuned to our Blog Posts and to our Email newsletter.  To get signed up for our Email newsletter go here, scroll down and enroll.  
And... GO HERE TO WATCH OUR YOUTUBE VIDEO AND TO SUBSCRIBE TO OUR NEW YOUTUBE CHANNEL!
 Thanks for dropping by, thanks for all your support and as always,
  Enjoy the Music!
Trent, Steve, Dewayne, and Dallas
The Obed River Band
(c) 2020 The Obed River Band. All rights reserved