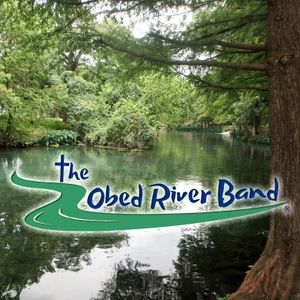 Obed River Band Music Review
  SONG TITLE:  Obed River
  LYRICS:  Steve Sisco
  MUSICAL COMPOSITION:  The Obed River Band
  VOCALS:  Trent McCoy
  RECORDING ENGINEER / MIX: Dewayne Wagner, Steve Sisco
  PRODUCED BY:  The Obed River Band, Crossville, TN
  COVER DESIGN:  Tim Webb
 Back up vocals: Dewayne Wagner and Steve Sisco.  Lead   Guitar, Dewayne Wagner / Rythmn, Acoustic Guitar, Trent McCoy    Bass, Steve Sisco / Drums, Dallas McCalister
Distribution:  CD Baby, Inc. / ORB Publishing
Release Date:  Target date for 150 + online streaming outlets set for summer, 2020.  This single soundtrack available now for review and ordering on The Obed River Band's website Music Page.   
Lyrics:  Written by ORB Bass/Mandolin, and Fiddle player Steve Sisco.    
A free music preview and download purchase now available on our website and will soon be available on 150 + online streaming outlets such as iTunes, Google Music, Amazon, and many more.  
Song Description:  This song is an up-tempo country rock song featuring vocals by the band's lead singer Trent McCoy and some great harmony backup vocals by lead guitarist Dewayne Wagner and bassist/songwriter Steve Sisco.   
Back-story:  The band was formed in the fall of 2018.  The band members were working on a name for the band and had narrowed the list down to about five or six names.  They were meeting every Tuesday and Friday for practice and rehearsal, and recording sessions for some of the songs the band had created.  
Drummer, marketing coordinator Dallas McCalister travels about 20 miles from his home each week heading west on I-40 to Highway 127 exit north to the band's practice hall. 
Just before reaching the exit ramp on the expressway, he goes over a river. 
He noticed the name of the river on a highway sign one particular evening that caught his eye. 
The county sign said "OBED RIVER". 
As Dallas came to a stop at the end of the exit ramp, he wrote the name down and added, The Obed River Band, thinking that he would introduce this new idea to the guys when he arrived at the practice hall.
When he asked his bandmates what they thought of the name "The Obed River Band" Steve and Trent looked at each other and said that's perfect, but you have to pronounce it correctly... it's not Obed, it's Obee. Then they said, can we get that name, is it already in use?
They were delighted with the name because when they were growing up they spent a lot of time, playing, fishing, and swimming in the Obed River.  The river runs close by the band's recording studio on highway 127.
Dallas checked to make sure no one else was using that name and so, the rest is history.  The Obed River Band was officially launched.
A Theme Song is Born
Trent said the next day, or it may have been that evening - Steve called to let him hear a new song he was working on.  It was entitled "Obed River"/
Steve told Trent that he had always wanted to write a song about the river and now would be a perfect time. By the end of that week, the band had created the musical composition for Steve's new song and they now had a new name and a theme song!
Dallas says he enjoys playing the song because it offers him a great opportunity to use his entire drum kit.  
Trent enjoys singing it and tells us that it takes him back to a time he enjoyed as a boy and young man growing up in the county.  
Obed River is an up-tempo country song that tells the story of growing up enjoying the Obed River.
You can preview this song on our music page or download it as a single or better yet, order the Album.- we think you'll enjoy all the songs on the album!
(c) 2020 ORB Publishing. All Rights Reserved.